Where was J. B. Edward's Jewellers Shop
If you walk from Alexandra Fountain in Bendigo today, and head down Pall Mall towards the Law Courts, its a little hard to see where J. B. Edwards Jewellery shop at 3 Pall Mall was.
The picture below shows the scene in possibly the 1920s. J. B. Edward's shop is the third down from the corner.
Here's another photo showing staff outside the shop in 1911.
And finally, courtesy of Google streetview, is the scene today: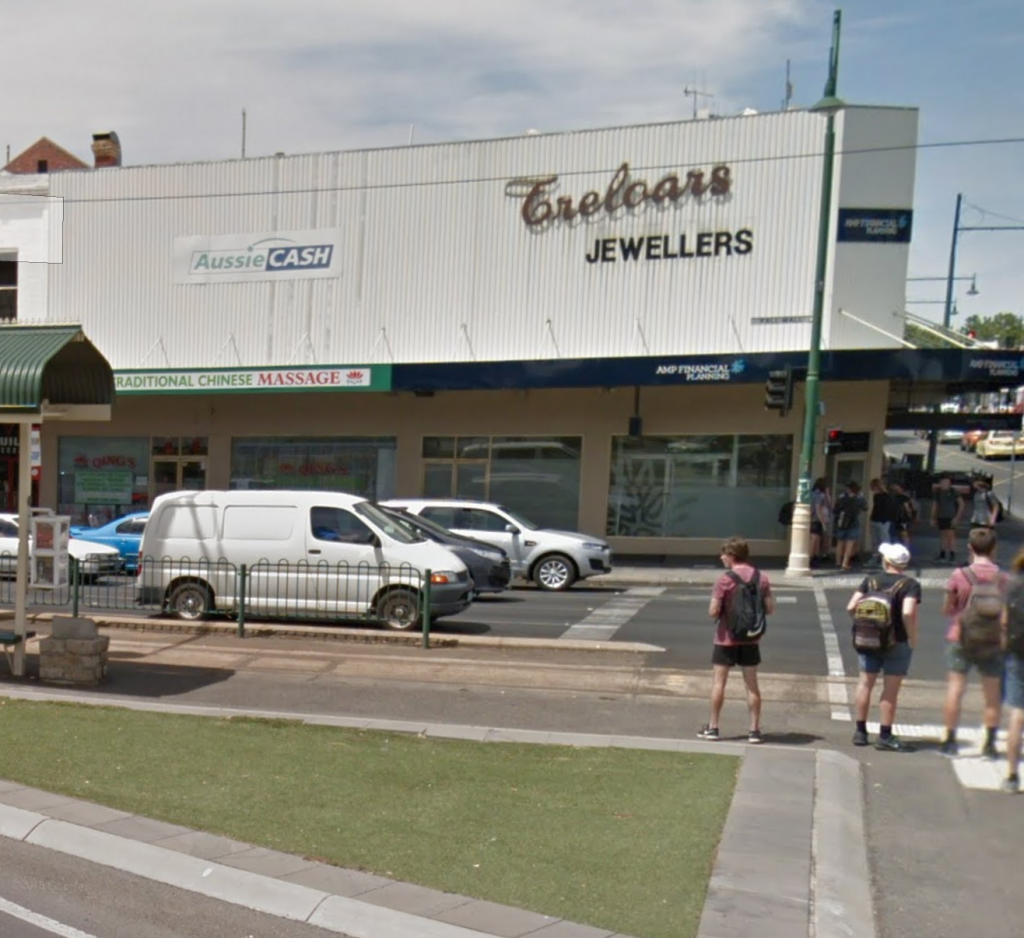 So it looks like the shop is about the third window from the right, with possibly some original features behind the modern facade, just behind the Aussie Cash logo.